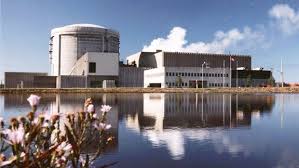 On 3-4 October 2018, New Brunswick Power (NB Power) will be hosting a full scale nuclear emergency response field exercise called Exercise Synergy Challenge 2018 at the Point Lepreau Nuclear Generating Station (PLNGS), in partnership with the Province of New Brunswick Emergency Measures Organization (NB EMO) and supported by regional, provincial, and federal institutions. International Safety Research (ISR) has been contracted by NB Power to develop, coordinate, and conduct the exercise. 
The overall objective of Exercise Synergy Challenge 2018 is to validate the preparedness of PLNGS, NB Power, government and non-government organizations and agencies to respond to and recover from a Beyond Design Basis Accident (BDBA).
The event will involve dozens of agencies and government departments, and over a thousand participants.  The IRG is a participating agency, and members will be deployed to local, regional and provincial emergency operation centres and field locations as part of the event.  More information on the exercise will be discussed at the IRG meeting in Doaktown on April 29. 
Check back here for updates and for information on how you can become involved.
Here is a video about "Exercise Intrepid 2015" to help show the scope of the exercise conducted in 2015:

Left version: English      
version droite: français