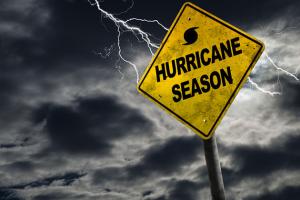 When hurricanes or tropical storms threaten, The Hurricane Watch Net activates on 14.325 MHz and 7.268 MHz, and will use either or both of these frequencies as propagation allows.
If conditions require, a CANWARN Net may be activated on all or part of the IRG system.  Be sure to listen to and follow the instructions of the net control station in giving any reports - report only what is asked --and remember the important ABC's: Accuracy, Brevity & Clarity.
For those who wish to monitor on HF radio, you can get information about the current status of the Hurricane Watch Net, via their website.
For those who wish to monitor extreme weather activations via EchoLink, DMR, YS Fusion,  D-Star,  or other modes, you can find information on how to listen at the VoIP Hurricane Net home page.   If you are not in an area affected by the hurricane, you should go to the "listen only" conferences to leave bandwidth free for those in need.