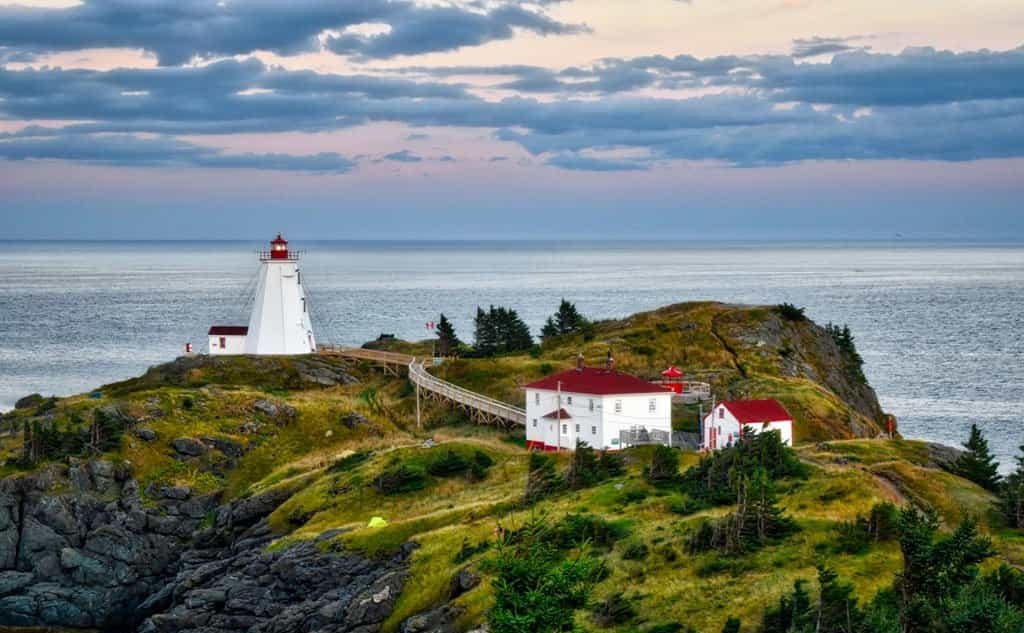 Swallowtail Lighthouse on Grand Manan Island was on the air for the 2022 International Lighthouse and Lightship Weekend (ILLW) on Friday to Sunday, August 19 to 21, 2022 (From ooo1 Aug 20 to 2400 Aug 21 UTC).
Update:  Due to construction ongoing, Swallowtail Lighthouse VE9SLH will not be activated for ILLW in 2023.
"The International Lighthouse Lightship Weekend, ILLW,  came into being in 1998 as the Scottish Northern Lights Award run by the Ayr Amateur Radio Group. The history of this event can be found on the ILLW.net web site. The ILLW usually takes place on the 3rd full weekend in August each year and attracts over 500 lighthouse entries located in over 40 countries. It is one of the most popular international amateur radio events in existence probably because there are very few rules and it is not the usual contest type event. It is also free and there are no prizes for contacting large numbers of other stations. There is little doubt that the month of August has become "Lighthouse Month" due largely to the popularity and growth of the ILLW." (from the ILLW).
The official event runs on the third weekend of August of each year,  but since it is not a contest, operation could be any time from Friday afternoon to Monday morning.  All bands from 80 m to 70 cm will be in use.  Since part of the fun is to contact other lightships and lighthouses around the world, most of the CQ calls will be made on 20m.
Remember, the ILLW is a fun event to promote lighthouses and amateur radio, it is not a contest, there are no awards or certificates for your contact. 
For those who are collecting information for their logs, here are the vital statistics:
| | |
| --- | --- |
| ILLW number: | CA0018 |
| e-QSL call sign contact: | VE9SLH |
| IOTA Number and link to IOTA info | NA-014  IOTA Link |
| Co-ordinates | FN64ps    44.764, -66.732 |
| Time Zone | Atlantic Daylight Time (UTC-3) |
| Postal Address | VE9SLH, 50 Lighthouse Road, Grand Manan, NB, E5G 2A2 (Canada) |
| Operator: | Rick (VE9MTB) |
If you are on the Island during a ILLW weekend, drop in and say hello, you'll find the operation in the "bell house" right next to the fog horn (far left in picture above).  Beware of that foghorn if you come on a foggy day!
We want to express great appreciation to the Swallowtail Keepers Society and the Village of Grand Manan for their co-operation and patience with our visit, and thanks to VE9SK (Sterling) for use of the VE9SLH call.
To find out more about Swallowtail light:
Swallowtail Keepers Society:
https://www.facebook.com/SwallowtailLighthouse
More history and images of Swallowtail Lighthouse:
https://mynewbrunswick.ca/swallowtail-lighthouse-grand-manan/