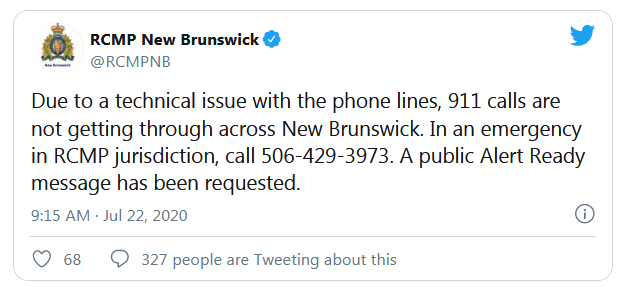 Latest reports indicate that this situation has been resolved.  The interruptions did not affect the IRG repeater system.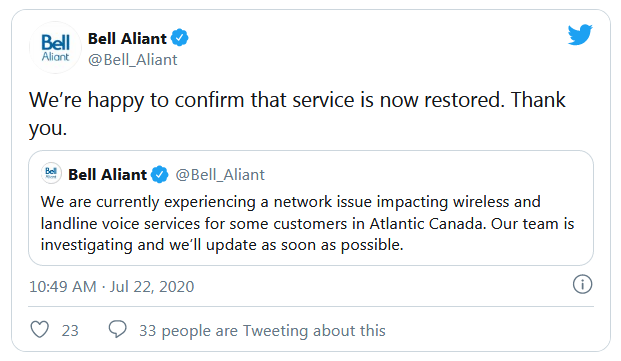 Previous Tweet from NB RCMP:
Due to a technical issue with the phone lines, 911 calls are not getting through across New Brunswick. In an emergency in RCMP jurisdiction, call 506-429-3973. A public Alert Ready message has been requested.