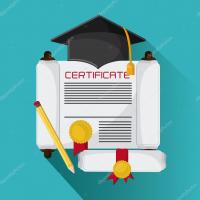 The University of New Brunswick Amateur Radio Club (VE9UNB) has just graduated another group of new amateurs.
According to Brent Peterson (VE9EX), "Ten amateur radio exams were passed today (January 17, 2019) at the University of New Brunswick, one advanced, five basic with honours, and four basic, bringing the cumulative number passed to 143 since June 20, 2010.
Congratulations to the VE9UNB club and VE9EX for the fine work helping new amateurs obtain their qualification.  We look forward to hearing the new amateurs on the air soon!
For a look at one new amateur's first time experience on-the-air, take a look at this YouTube video posted by VE9EN
You can find out more about the Robert J. Collier VE9UNB Memorial Station at this link:  https://www.unb.ca/initiatives/ar/ve9unb/index.html