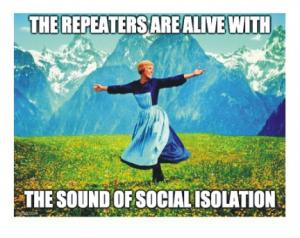 This is to advise that during the state of emergency, the NB Emergency Measures Communications Group (EMCG) will be conducting periodic nets once per day at 1700 hrs (5:00 pm)  Click here for more details.
The purpose of the net will be to test readiness of the system.  Although the pandemic is not a communications issue, The EMCG is standing by in case emergency communications are needed between critical locations due to a failure of regular means.
At the conclusion of the IRG portion, a net will be conducted on the 80m HF band, frequency will be announced.