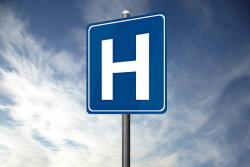 There will be an exercise of the Health Care Amateur Radio Network beginning at 6:30 pm local time on Wednesday October 30th 2019.
This is a closed exercise meaning that only amateur radio stations located in health care facilities are asked to take part.  All other amateur radio stations are asked to maintain radio silence on the IRG System during the exercise.
Amateur radio stations at health care facilities will be called by the Net Control Station by zone and facility call sign.  Please pay close attention to the Net Control station as there will be specific information requested from each station.
Amateur radio operators who are part of the assigned group will receive additional information by e-mail prior to the exercise.